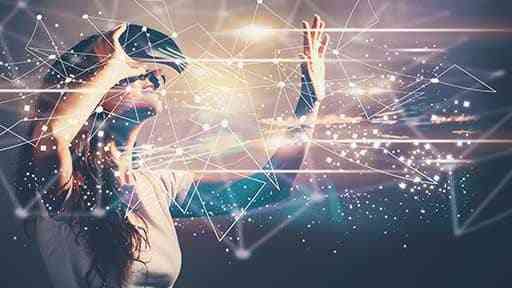 X
R is an umbrella term to encompass VR, AR, and MR. With the use of this technology, XR films are being created every day, attracting attention at the world's three major film festivals and other film events around the world.
At the upcoming Beyond the Frame Festival, we will be showcasing a lineup of XR films selected from all corners of the globe. Co-hosted by CinemaLeap Inc. and Odakyu Electric Railway Co., Ltd., the festival will be held at the physical venue at Hotel Century Southern Tower in Shinjuku in addition to online streaming available for select films. The physical venue, located in the Southern Tower, will be specially designed and installed with all the necessary equipment and devices to offer an immersive experience. With advisors on-site to provide technical assistance, even those who are new to XR can easily enjoy the virtual world. Visitors joining us from their homes can use their own VR goggles, and some of the films are available for viewing with smartphones and computers.
For the online talk sessions, we have invited guests from Japan and overseas. Events will be held to cover a broad range of genres that are sure to inspire audiences of all levels of expertise from those who are keen on making XR films to those who want to be updated on the latest global trends, or those who just want to get a feel for XR.
At a time when it has become difficult to go out freely into the real world, we wish to offer an experience that will make you feel like you have stepped out into the infinite world through XR films.
* Online screening will be available after December 16, and it will only be limited to select films.